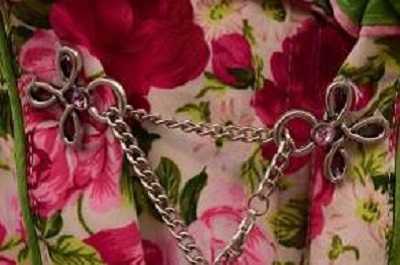 Teilnehmer_innen aus verschiedenen Kulturen treffen und verständigen sich über die Kleidung ihrer Herkunftskultur.
Aus den Trachten entstehen neue Kleidungsstücke, die die Herkunftskultur und die neue Kultur vereinigen.
Die neuen Kostüme sollen dann im Anschluss an das Projekt präsentiert werden. Participants from different cultures meet and communicate about the clothing of their culture of origin. The costumes are used to create new garments that unite the culture of origin and the new culture. The new costumes will then be presented after the project.
Kurs 1: 8.10. bis 29.10.2018 von 19.30 bis 21.30Uhr
Kurs 2: 5.11. bis 26.11.2018 von 19.30 bis 21.30Uhr
Weitere gemeinsame Termine Kurs 1 und Kurs 2:
Probe: 8.12.2018 von 10.00 bis 13.00 Uhr und 9.12.2018 von 10.00 bis 13.00Uhr
Präsentation: 10.12. um 19.00 Uhr ( Treffen 17.30Uhr)
Nachtreffen: 17.12 von 19.30 bis 21.30Uhr
Course 1: 8.10. until 29.10.2018 from 19.30 to 21.30h
Course 2: 5.11. until 26.11.2018 from 19.30 to 21.30
Further common dates Course 1 and Course 2:
Sample: 8.12.2018 from 10.00 to 13.00 and 9.12.2018 from 10.00 to 13.00
Presentation: 10.12. at 19.00 (meeting 17.30)
Last meeting: 17.12 from 19.30 to 21.30
Kursleitung: Julia Soubbotina (Julia Soubbotina ist Künstlerin und Designerin. Sie studierte Design am Stroganoff-Institut in Moskau sowie an der Universität der Künste in Berlin und stellt ihre Arbeiten in der ganzen Welt aus www.yuliasu.de; www.yellow-fish.eu)
Instructor: Julia Soubbotina (Julia Soubbotina is an artist and designer who studied design at the Stroganoff Institute in Moscow and the University of the Arts in Berlin and exhibits her works all over the world www.yuliasu.de; www.yellow-fish. eu)
Kostenfrei. Material bringen die Teilnehmer_innen mit
Free. Material bring the participants with
Einhorn Familienzentrum Fredersdorfer Straße 10, 10243 Berlin
Anmeldung: leitung-familienzentrum@deineinhorn.de